You're Invited to remember with us.

Our Caring Team extends to you, your family and friends, a warm invitation to attend one or all of our Christmas Services of Remembrance:



7:00 p.m. Tuesday, December 10th at the Anglican Church, New Ross.

7:00 p.m. Wednesday, December 11th at the Berwick Funeral Chapel, Berwick.

7:00 p.m. Thursday, December 12th at the Wolfville Funeral Chapel, Wolfville.



These services are in honour of loved ones who have passed away in the past two years.

These services are open to all who may benefit; no matter the denomination or funeral home your loved one was entrusted.

It is our sincere wish that these services will be a source of strength, comfort, hope and peace during this often difficult time.
Welcome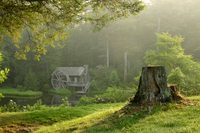 Thank you for visiting us online. Our commitment to serve you better transcends our facility. We invite you to browse our website and please feel comfortable enough to stop and submit a question or comment, if you wish to do so.

We strive to make families and visitors feel comfortable, while paying their respects to their lost, loved ones and make considerable effort to maintain our grounds to the highest standards, that is expected of a place of tribute.

Here Yesterday, Today and Tomorrow! Long-term successful businesses are able to stay successful if they stay fair and stay true to their commitment.

With that in mind, we are proud to be one of our area's community cornerstones serving the Annapolis Valley for more than 77 years.

"Caring for people is at the heart of our approach" ...... Along with four tastefully decorated funeral home locations. We also own and operate the only crematorium in the Annapolis Valley.





Serenity Lindsay Annapolis Valley Funeral Home and Chapels

Berwick Funeral Chapel, Wolfville Funeral Chapel, New Ross Funeral Chapel & Annapolis Valley Funeral Home